Activity Due Notifications
Statdash has always had the ability to schedule status requests for a dashboard, but we recently introduced an awesome feature that allows you to send out notifications as a specific activity approaches (or passes) it's due date.
Whenever you set a due date for an activity, you will have the option to specify notification settings. You can notify your team before the activity is due, on the due date or when it is is overdue. How many days before or after the due date is totally up to you and can be different for each activity. It is totally automated so you can set it and forget it. This feature is available for our professional, business and enterprise plans only.
Here is a screen shot of the notification settings.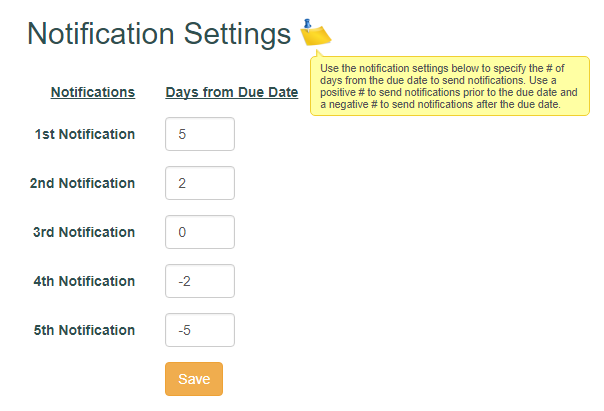 This new feature takes you one step further in automating the process of gathering team member statuses for activities. We'd love to hear your feedback. Feel free to contact us with other suggestions for making your job easier.