Categories & Team Status Reports
Our developers are busy working on features that will make your job easier. I think you will love our newest time-saving features.
You can now create categories for your dashboards. Categories allow you to group dashboards together to make it easier to filter your dashboard list. You might find this useful to categorize dashboards by department or functionality. You can set a category to be the default for filtering the list view and you can easily switch between categories using a drop down list.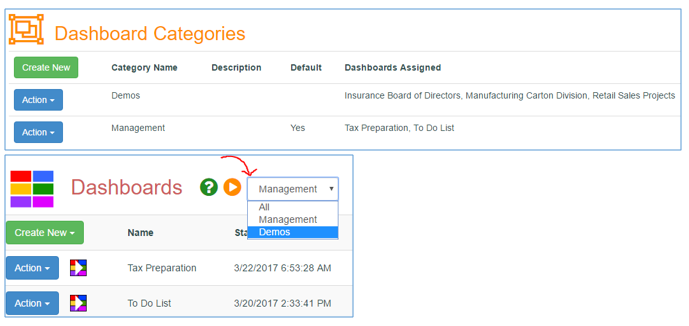 Building upon this idea of categories, we now have Team Member Status Reports that allow you to choose a team member and a dashboard category and then see all of the dashboards and roles along with the team member's status. You can even email the status report to your team members so they can see their progress on a group of dashboards.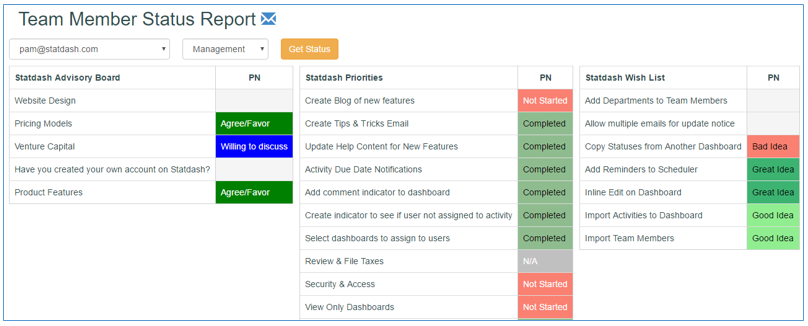 We are planning lots of cool new features that will be based on categories, so make sure you check them out.